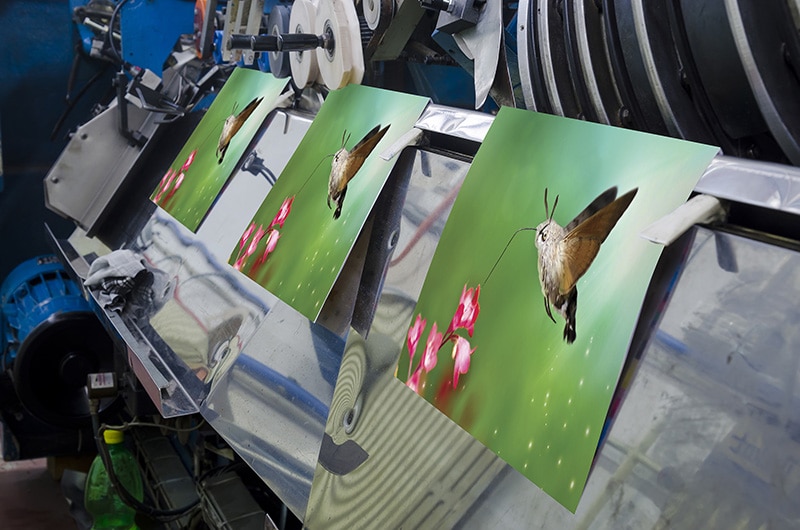 Are you looking for a printing company that can provide you with the full service you need to succeed? Look no further!
At Premier Printing Solutions, we offer full-color offset printing, large-format printing, web printing, and high-volume copying. We know that your business is unique and requires special attention when it comes to your printing needs. That's why we work closely with each one of our clients to ensure that their individual needs are met. Our team will work hard to ensure that you get the best quality products possible at an affordable price.
We're a full service print house. We offer the best in modern technology and equipment to create the highest quality prints for your business.
Our goal is simple: To provide you with a superior customer experience every time. We take pride in our work and are confident that once you try us out, you'll never look back!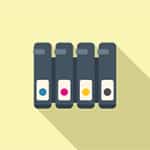 Full-Color Offset Printing
We're here to help you with all your offset printing needs with a wide variety of paper & finishing options, including spot UV coating, die-cutting, foil stamping, and embossing.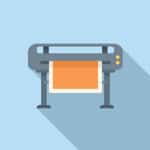 Large-Format Printing
I need some quidance here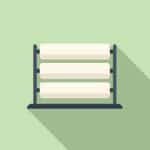 Web Printing
Web printing press services are perfect for big jobs with large quantities. With web presses, you can print a variety of products, & the speed of production is unmatched by other printing methods.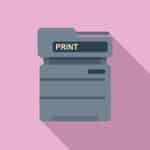 High-Volume Copying
Need it right away? Whether you're looking to copy up to 100 pages or 1,000 pages, we can help! Our laser copiers are fast, efficient, and reliable.
Equipment List
Our equipment is updated all of the time. If there is something specific you need, please let us know. We most likely got you covered!
We realize that most people could care less about what model of Press or Digital Press we use, so long as they receive what they ordered. Still, we can't help being proud of our equipment. We have a very versatile shop with many different vendors in play to help us produce the best product for YOU!
Design/Prepress
DELL Servers (4) 24TB On Grid
APPLE Pro Computers (10)
DELL PC Computers (2)
Adobe PDF Workflow
Adobe Creative Suite V4 thru CC (Cloud Suite)
Email-PDF Proofing Available
CIP3 & 4 Interface for Press & Bindery
Epson 44" Digital Proofer (G7 Press Calibrated) (3)
Epson Scanner
2-FTP sites for file transfer
KODAK Prinergy 8
KODAK Magnus 800V Direct-To-Plate System
2-ONYX RIP's for Large Format
Large Format/Digital Printing
HP R1000 Latex Rigid & Roll to Roll Large format
HP 570 Latex Roll to Roll Large Format
NEW-Konica Accurio 6100 Color Press 13″ x 40″ long – size!
1-KONICA MINOLTA C70HC Color Press with saddle sticher
1-KONICA MINOLTA 1070c Color Press with booklet finisher
5-KONICA MINOLTA-High Speed BW Digital Presses/With Inline Finishers
Graftec Digital Cutter
Litho Printing
Komori LS540 SP 10-Color 5/5 40″
KBA 28″ x 40″ 5 color Perfector With Coater
3-Heidelberg Printmaster
HALM 2 Color Envelope Jet Press
HALM 2 Color SUPER Jet Press (X-large format)
Finishing
3-Loop Stitcher for Binders
3 Bourg Collators
Saber 54″ Cutting System
45″ POLAR Computerized Cutter (2)
30″ POLAR Computerized Cutter
APS Shrinkwrapper
Baum Folder
MAXIT Mounting System
Brackett Automatic Padder
Nordson Fugitive Gluing System
Challenge EH-3A Drill
GBC 111PM-2C
Heidelberg Letterpress
Lamination Equipment
MBO 1824 Folder
MBO 26″ x 40″ Continuous feed Folder
MBO B-16 17 x 26 Folder
MULLER-MARTINI Book Binder with ASIR3 Barcode Recognition System (2)
Sun Business Card Slitter
Ultra Pad Padding Press
Florida-based Full-Service Printers:
We utilize the most current technology in our industry. Our state-of-the-art equipment allows us to provide our clients with high-quality products on time and on budget.
We're here to help you get the most out of your printing, so we'd love to help you with your next project!